Motor Home News
November 2020
Traditionally Thanksgiving is thought to be a day of family and friends bustling throughout the house with food, drink, and thanks filling the air… and mouths. But do not let that image fool you… Thanksgiving can be celebrated ANYWHERE that people gather! Motor Home News is here to give you a few tips on how to make your RV an amazing Thanksgiving hub for any of your nontraditional family or friends.
First, let's address the turkey in the room (see what we did there?).


How the heck are you supposed to cook a whole turkey, mom's mashed potatoes, dad's special stuffing, Aunt Judy's green beans, 3 different pies, and Cousin Karen's personalized dessert (because she's vegan now remember??) all in one little RV kitchen?! Well take a deep breath and don't stress because we've got you covered!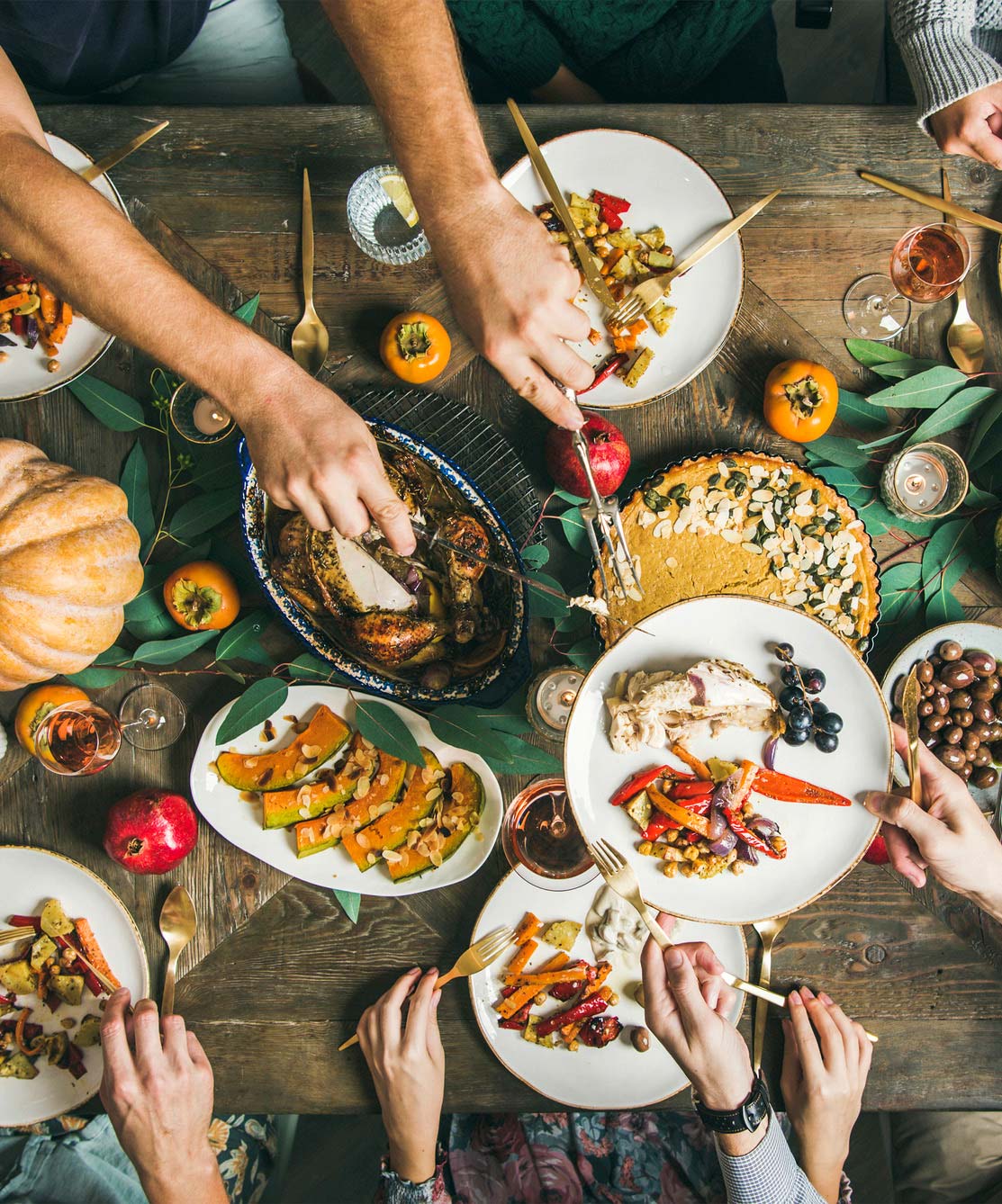 Step 1: The Turkey
This one's easy…just buy a smaller turkey. This will allow the whole bird to fit into your RV oven and it also cuts down on the cooking time and allows oven space for other items throughout the day. Another option is to buy just the breast of the turkey already off the bone instead of a whole turkey. This will give you the most bang for your buck as far as space and cooking time is in concerned! Our final suggestion, which would cost a little extra money and take up some space in your camper overtime, is to invest in an electric roasting pan. This would free up your oven all day long for other dishes while the bird cooks to perfection out of sight. Setting up shop on a picnic table outside the camper and plugging it up to the campsite power source or a portable generator is a great option to utilize the indoor/outdoor versatility of a motor home.
Step 2: The Sides
Plan and prep ahead! There are so many sides that can be assembled and cooked in the days leading up to Thanksgiving, stored in the fridge or cooler, and reheated just before meal time. Casseroles, potato salad, macaroni and cheese, cranberry sauce, and even mashed potatoes are all on that list! In our opinion any vegetables, stuffing, and gravy are best when made day of. Similar to the electric roasting pan, you can also get creative with your sides by utilizing the campsite grill or a crockpot to free up kitchen space. We have an awesome recipe for Grilled Sweet Potatoes back in our August Newsletter!
Step 3: Dessert
Again, plan and prep ahead. This tip is going to be a lifesaver when it comes to reducing the stress level in that travel sized kitchen of yours. Pies are a Thanksgiving staple and so easy to prep ahead. The best part is you can freeze them! Go ahead, serve your guests a pie you made last month, thawed overnight, and reheated just 10 minutes ago….we won't tell anyone… (P.S. this holds true for most casseroles as well).
Though this means you won't be baking a traditional Thanksgiving pie, let's be honest: you've already thrown tradition out the window by spending your Thanksgiving in an RV.
There are other great dessert options that are similar to a pie that you can put together in your Dutch oven and cook outside over a campfire, such as Dutch oven apple crisps. This is a quick and easy recipe that will taste pretty darn close to an apple pie.
4 cups of apple slices
1 cup of flour
1 cup of brown sugar
½ cup of quick oats
1 T of cinnamon
1 cup of butter
Simply mix the flour, sugar, oats, and cinnamon in a bowl until combined well. Then, add in the butter. Drop the apple slices into the Dutch oven, spread your flour mix over the top, and cook over the campfire for 45 minutes.
Easy and guaranteed to be delicious!
Snap a pic before devouring them all and tag Motor Home Tires to show us how you made this "Campsite Bite" your own!!
Recipe from: https://koa.com/blog/thanksgiving-in-your-rv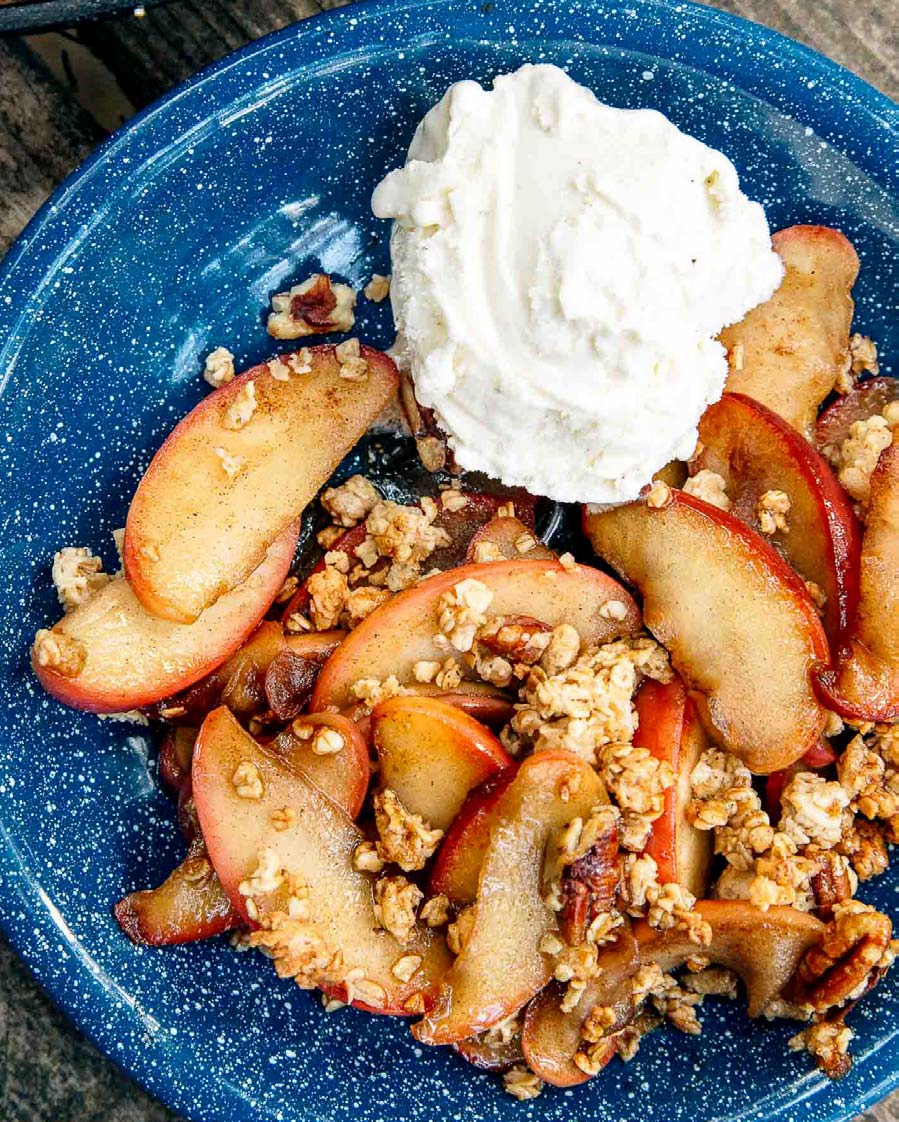 Drew, Apryll & Dino Groelinger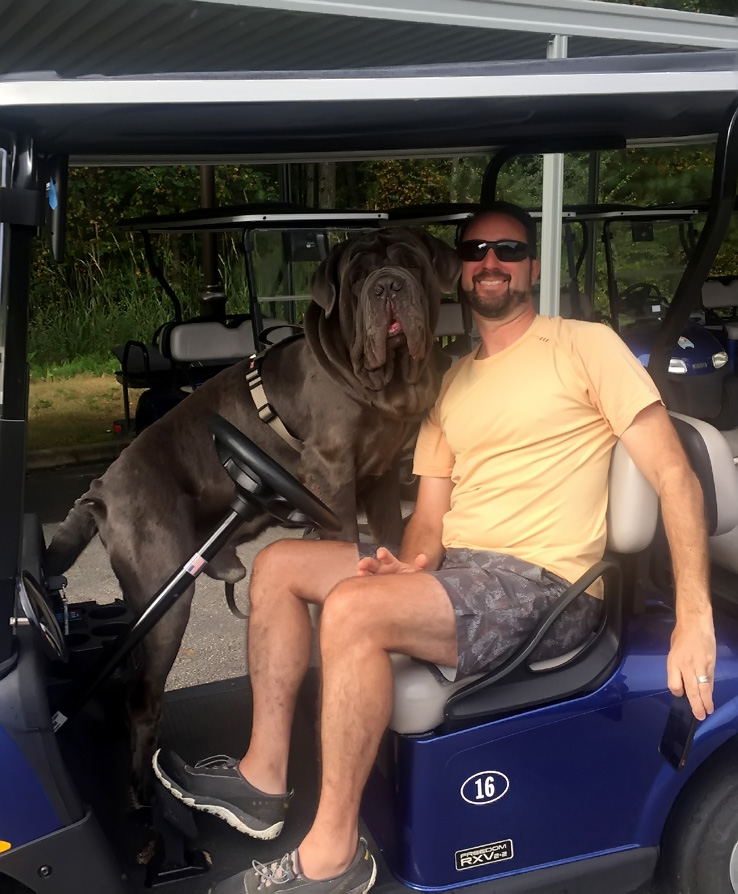 Five years ago, if you had told me and my wife Apryll that we would have our own motorhome and would be cruising around the country, we would have said you were crazy. We've never been big on "camping" but, hey, it's 2020 right? All rules are out the window! With the impact of quarantining and a desire to go on a vacation, we had to get creative. In reality, we have been "vacation challenged" for years because we own a somewhat ridiculously large dog and are the kind of 'parents' that can't fathom boarding our dog. When your dog is 165 pounds, he doesn't quite fit under an airplane seat so…an RV seemed to be the answer to all our prayers!
We hit the online classifieds and quickly got overwhelmed; but we persevered and ended up buying a 2011 Thor Hurricane 32A. My wife immediately gave her the name "Cinderella Coachella". Cinderella showed up not quite "as advertised" and was quite a challenge for the first few weeks (on the way to our second camping site the main brake line ruptured through the tape someone used to try and conceal a leak!). But as we like to say, "Bad decisions lead to great stories!".
In the eight weeks we've had Cinderella, we have had some truly amazing experiences. We've gone to Margaritaville RV Resort at Lake Lanier (beautiful!) and we've even done a couple of boondocking overnights for some ultra trail runs. It's been a blast to be able to travel by ourselves and with friends, and most importantly with our dog Dino. He makes it very easy to meet new people at the campsites and he loves our new adventure-machine as much as we do. We can't wait to hit the road and keep adding to our story!
Drew, Apryll & Dino Groelinger
Keep up with sweet Dino's future adventures by following @dinosaster on Instagram!!
We are thankful for all of our customers who give our jobs meaning every single day! We want to know what you're thankful for! Write into us and tell us what has brought light and happiness into your life this year… comment on our posts, message us directly on any of our social media platforms, or tag us in your travel photos during the holidays.
We can't wait to partake in your Thanksgiving Celebrations!
Giving back for those who gave so much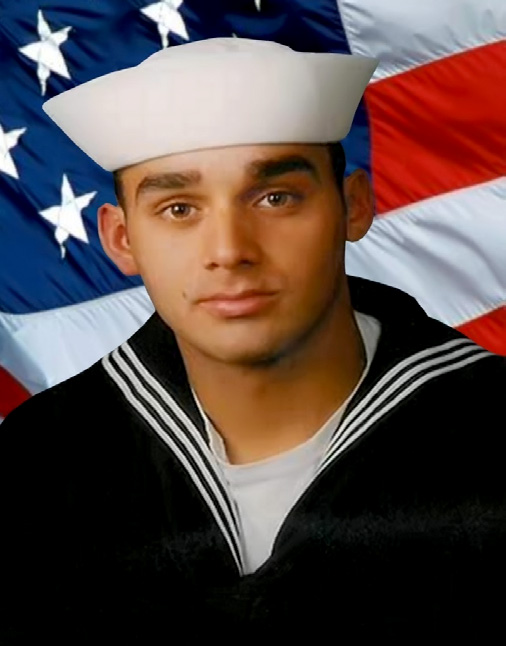 America's Mighty Warriors is a registered 501(c)3 non-profit corporation who honors our troops, the fallen and their families with programs that improve quality of life, resiliency and recovery. Funds donated allow us to offer programs that help those who served and families of the fallen through HBOT, Gold Star Respite and more.
Motor Home Tires recently reached out to Debbie and her team asking her permission to share her son, Marc's, story with our community. We encourage everyone to read about his incredible act of selflessness, love, and sacrifice on their website at https://americasmightywarriors.org/about-marc/. Debbie's words paint the most beautiful picture of the kind of man Marc was and why we believe wholeheartedly in the work America's Mighty Warriors does and the opportunities they provide to our service men and women and their families. We are extremely humbled at the opportunity to share this incredible organization with you all.
We are asking you to join America's Mighty Warriors $20 in 2020 Campaign. Their goal is to encourage families to donate just $20.00 per month to America's Mighty Warriors. Donations go directly to programs to help our military and gold star families get access to respite, recovery and support they need and deserve. You can find more information on this campaign and also additional information on how to make a 1-time donation through the link below. As Debbie said in Marc's biography, these men and women aren't making this sacrifice for themselves, they do it for US. And now, it is our turn to show our undying appreciation for that sacrifice.
Please consider donating this season and if you are not able to donate yourself, consider sharing this story in hopes that it inspires others to help in any way they are able!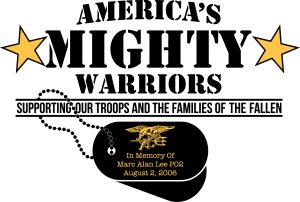 "Pass on the kindness, the love, the precious gift of human life."
Marc A. Lee
Celebrating Halloween On The Road.
Don't let not having a front porch or big yard to decorate stop you from getting into the Halloween spirit. Motorhome News is here to help you pull off the most epic campsite Halloween ever by helping you plan the perfect Truck-Or-Treat!First thing's first,
read more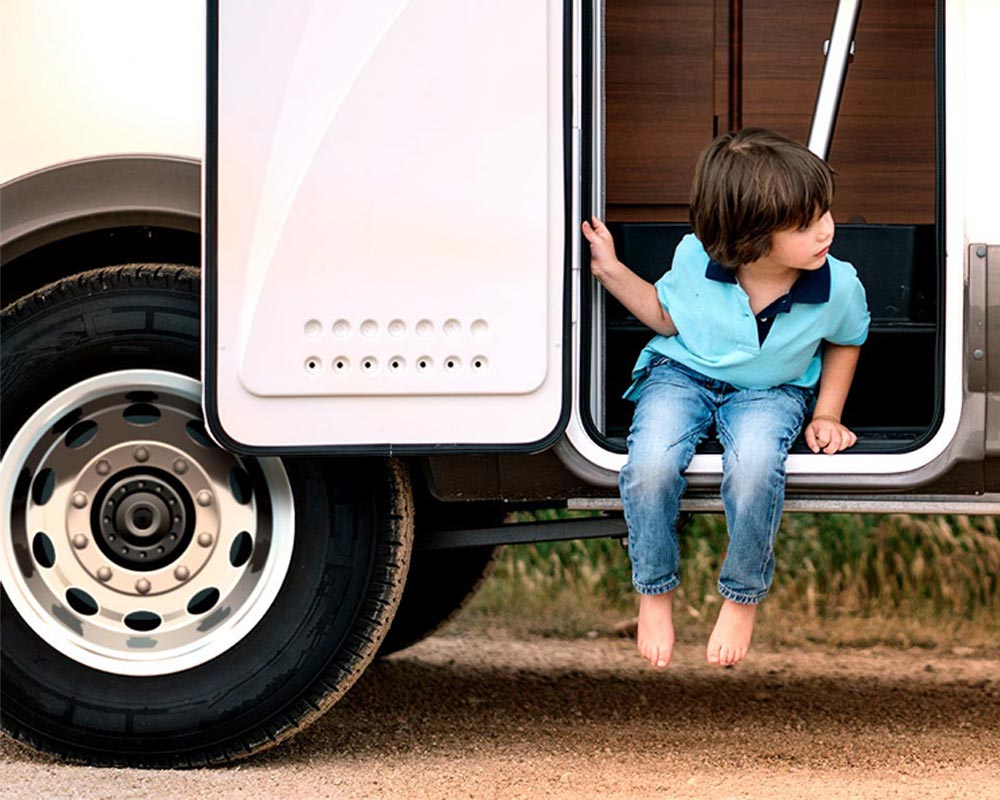 Subscribe For Updates & Offers